Wandee (Lekky) Iamyoung, owner of expat-focused home search agency 1D Property, certainly knows what relocating feels like. She left Thailand for Australia when she was just 19, only returning with her husband and daughter three years ago.
"After living so long in Australia I experienced reverse culture shock. When we moved to Bangkok I saw my country with fresh eyes. Just trying to find a home was a real trial, mostly because the real estate industry is unregulated and professional standards were not what I was used to in Sydney. I started 1D Property because I knew I could do better."
As both an Aussie expat and a Thai mother, with a daughter at Bangkok Patana international school, Lekky easily transcends both worlds, which helps to put new expat families at ease. And putting inbound families at ease is the focus of her business. "I've been through the whole move thing myself – a new city, finding a home, the kids, husband, schools – I really can relate!"
That accounts for why almost all of 1D Property's leads come through expat mothers, especially the international school networks. "We focus on families, and most of our leads come to us through word of mouth and referrals. 1D Property will always be a niche agency – your secret agent in Bangkok!" she giggles.
It's Lekky's warm, engaging personality and sheer energy that wins over her loyal clients – her small team gets exceptional reviews. Since she started the company in 2015, 1D Property' soul aim has been to provide expat families with a highly personalised, bespoke and ethical service. "I truly believe we work harder for our clients than any other agency I know of."
It's an 'old world' business model that some say is out of place in the digital age where the Internet is eroding broker-based or 'middle man' industries. In Bangkok, there are many online forums and specialist property websites marketing thousands of listings for rent. Few of them, says Lekky, have a personal face and quite often there is no agent at all, with the prospective renter dealing directly with the landlord.
1D Property has deliberately chosen a different route. "For many people the Internet is fine, especially for younger singles who are happy to browse the many hundreds of stock standard condos readily available online. But that's not who we are, or what 1D Property clients want. Where is the service? Expat families need a much higher level of personal engagement, and I spend many hours with them as part of my normal day. Sadly, professional standards are lacking in the property industry, which is a risk for new inbound families. My clients need someone they can trust, which requires a high degree of personal attention you're unlikely to find through a search engine!"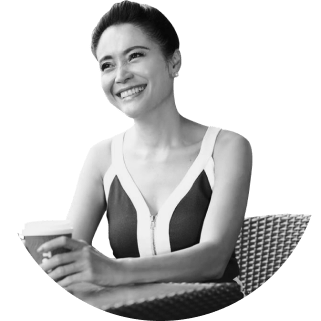 1D Property has deliberately chosen a different route. "For many people the Internet is fine, especially for younger singles who are happy to browse the many hundreds of stock standard condos readily available online. But that's not who we are, or what 1D Property clients want. Where is the service? Expat families need a much higher level of personal engagement, and I spend many hours with them as part of my normal day. Sadly, professional standards are lacking in the property industry, which is a risk for new inbound families. My clients need someone they can trust, which requires a high degree of personal attention you're unlikely to find through a search engine!"
Lekky insists 1D Property will never be the biggest agency because of the time and energy her small team spends looking for their clients' perfect home, and then maintaining that same level of service right throughout the rental period. "I manage only a handful of clients at a time, but they're the best clients because we strive to give them the best and friendliest service. Some of them have lived in Bangkok for many years but choose us because they're aware of the pitfalls in the industry. 1D Property has been in business for about two years but our name is already doing the rounds, and this makes me enormously proud. We are definitely doing something right, as long as I keep focusing mostly on families and professional couples."
Lekky developed many of her relationships at Bangkok Patana school; she is often seen chatting with mums over a coffee after dropping off their kids. Her husband is a Director at AustCham, which has also proved to be a great network. "The parents have all gone through the same worries and we know how to settle in a foreign environment," she says. "They often have friends contacting them for advice and, of course, I can usually help. Personal referrals make the best clients – it's a win-win. I'm starting to get more referrals from other international school networks, especially NIST because I know the Sukhumvit area well."
So what does it take to be an 'expat special agent'? "Right now I'm speaking to about six families before they have even arrived in Bangkok. We have very friendly interactions; I like to quickly develop a close relationship so that I can understand their specific needs. By the time they arrive I have already honed the market down to 3-4 viewings that I'm confident they will like – I'm not interested in wasting their time which is a common complaint in the industry here! There is enough stress involved in relocating so I like clients to feel relaxed and not intimidated by the move. The FIRST thing I do is meet them in person. I spend ages getting to know them, which is the best part of my job. Most clients end up as close friends!"
Many of Lekky's clients initially started their search through online forums but soon realised the gap in cultures required 1D Property's specialist expertise. She explains: "A large part of success is building relationships with Thai landlords. Owners here have a jaded view of agents generally but I really do think they enjoy dealing with me. They know I get great tenants and I have pride in my service. Honestly, half of the job is choosing the right landlord! The good ones appreciate how hard we work – even down to arranging for a plumber or whatever else needs to be done long after the lease is signed. I have a problem-solving mentality which I developed living abroad from a young age. It's quite rare in Thailand where most people are brought up being told what to do."